A gunman who shot an Orlando police officer is holding four children hostage in a standoff with law enforcement at an apartment complex near Universal Studios.
The ages of those children were 1 through 12.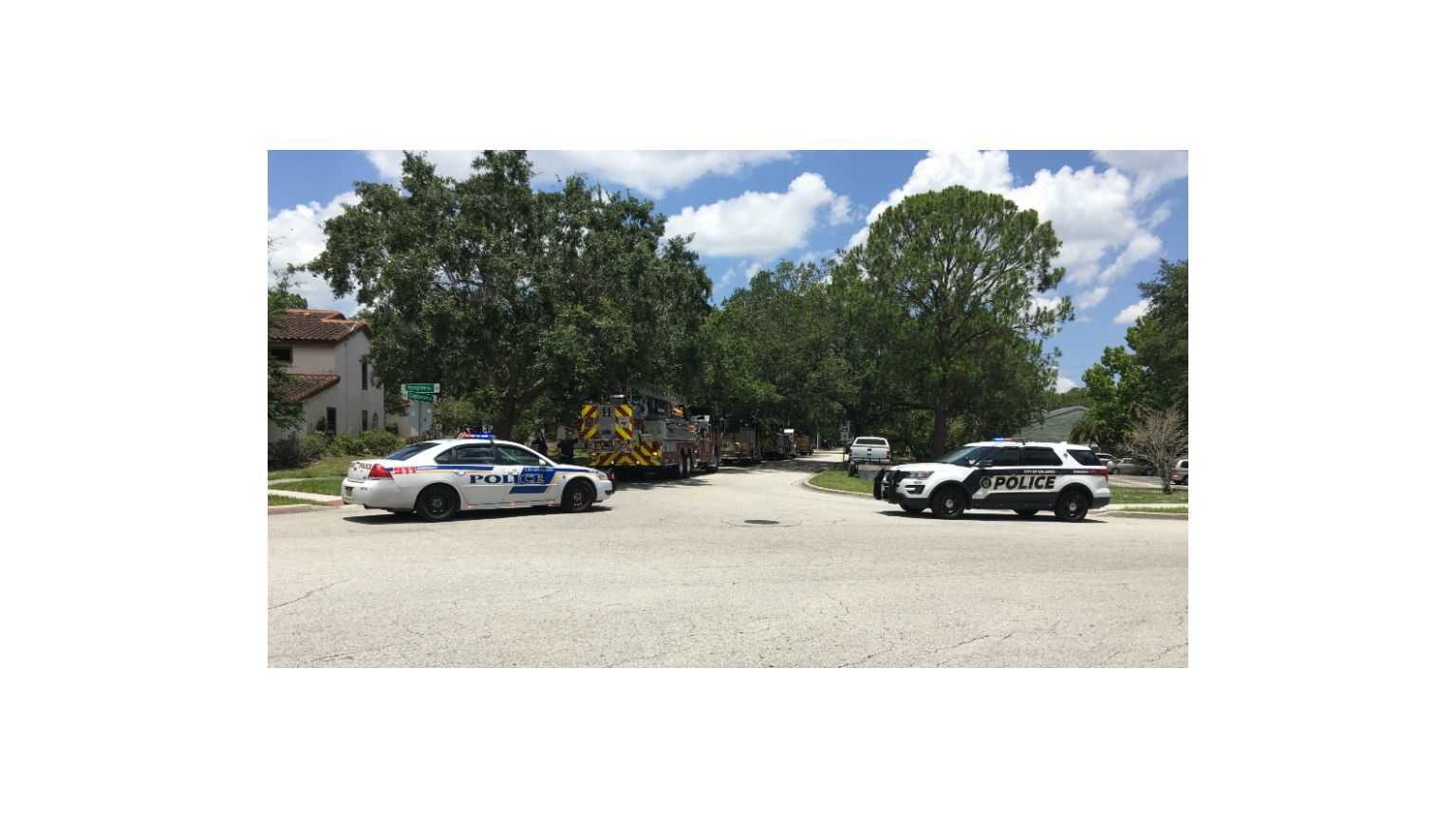 Orlando Police and firefighters surround an apartment building near Universal Orlando on Monday afternoon, where a man is reportedly is barricaded inside with 4 children. A police officer was shot there overnight.
At a news conference Monday afternoon — some 15 hours after the standoff began — Police Chief John Mina confirmed the identity of the man inside the home as Gary Wayne Lindsey Jr., 35, a convicted felon.
Mina said that Lindsey exchanged gunfire with officers overnight.
Officer Kevin Valencia was struck and rushed to Orlando Regional Medical Center, where he remained in critical condition Monday afternoon.
Mina wouldn't discuss specifically where Valencia was struck but said his injuries are "very severe. He's in critical condition." Valencia is in his 20s and has been with the force for about two years.
The incident started at about 11:45 p.m. Sunday at the Westbrook Apartments off Kirkman Road and Florida's Turnpike.
Earlier Monday, police said a woman made a domestic violence call to police. When officers arrived at the scene, she met them away from the apartment and told them that her boyfriend had battered her.
When officers approached the apartment, the man inside, who Mina said was Lindsey, opened fire.
"(The officer) has a very serious and significant injury," Mina said. "He is expected to survive."
…
What I as a mother can't digest is that she left her children with this armed and dangerous man. These kids were left defenseless!!
Yeah yeah, blah blah blah, she's a victim of domestic abuse. Yeah sure she was terrified of him. But those kids are DEAD and NOBODY fought for them. …
A neighbor who lives on the third floor said she knows the man inside. She said what's going on is out of character of him.
"We've had dinners with this guy and his kids, and it's just like we would never have thought. Whenever you see (him), he's so respectful, says 'hi.' It's hard to believe," Nicole Gonzalez said.
Gonzalez is among those living in the apartment who were forced to evacuate. Some of them are being held at a nearby hotel.
Mina said officers are shaken up by their colleagues' injury. "It's very emotional. We went through this last year with Debra (Clayton). … But we're receiving so much support from the community."
Domestic violence calls dangerous
According to the National Law Enforcement Officers Memorial Fund, domestic violence calls are the most dangerous calls for police officers.
Being that officers are aware of the dangers of domestic violence calls, they are equipped or should be able to defend themselves. The officer who was shot in this story WILL SURVIVE. The kids didn't.
Two of them were killed by their own father. Imagine having a fear of death from the person who is supposed to protect you.
A resident comments
"He killed himself and he killed the little kids," Jordanna said matter-of-factly.
All of the neighborhood kids walked to the same bus stop every morning, and Jordanna said she probably knew the children.
Sandi Marti planned to spend her day today — which marks two years since the massacre that claimed 49 lives at Pulse nightclub in 2016 — at the Pulse memorial with her wife, Carry.
Instead, the couple started a memorial of their own. They live across from the complex where the four children were killed. They took balloons and hearts and set them near the apartment Tuesday morning.
They said they heard three gunshots and saw flashes of light Monday night.
The standoff began after officers responded about 11:45 p.m. Sunday to a woman who reported being battered by Lindsey at the Westbrook Apartments, police said. The woman had fled the second-story apartment to a nearby restaurant on Kirkman Road to call police.
…
I know I'm being harsh, but …